Welcome to the Lego Spybotics Wiki!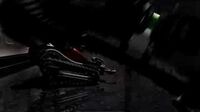 Thought I might start a wiki for this, not much info to write about, but loads to talk about. Spybotics was a great series, and it included much programming, and it's a great base to build off of. If you want to talk about spybotics with other lego spybotics lovers, go to RRU, a forums website designed for mass-discussion and mod support for Lego games and series that have been discontinued -> RRU
Ad blocker interference detected!
Wikia is a free-to-use site that makes money from advertising. We have a modified experience for viewers using ad blockers

Wikia is not accessible if you've made further modifications. Remove the custom ad blocker rule(s) and the page will load as expected.